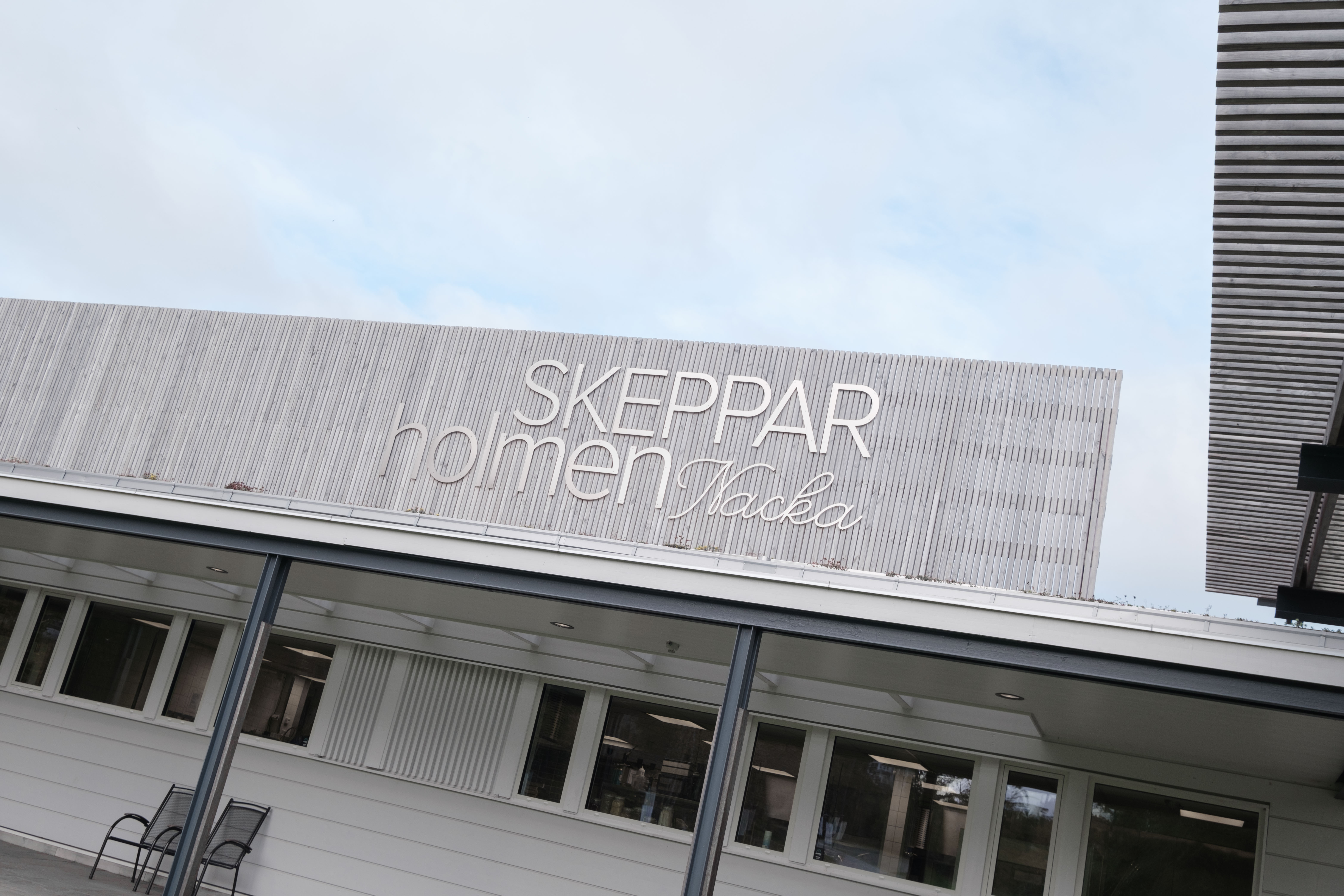 Skepparholmen Nacka is a SPA and conference hotel, beautifully situated in Nacka, the inner archipelago of Stockholm. 
Your reach us from the city centre in no more than 20 minutes by car. Our business idea is to create an economic profit through offering high quality meetings and events as well as SPA packages for business and private guests. All this in our scenic, wellness environment close to Stockholm and in a sustainable Scandinavian spirit. 
Skepparholmen dates back to 1869, when the landowner and industrialist Mr Francke developed the premises by establishing four fancy family villas. 
Our modern history starts in the 1950'ies when a petroleum company's intentions of building oil depots on the spot was rejected due to far too soft bedrock. The premises was sold to a large bank who settled their main management education here 1964. During the 1990'ies, Skepparholmen developed as a modern and well-equipped meeting venue. 
The year of 2000, our SPA was inaugurated and was quickly appreciated by the wellness searching customers. Furthermore, it developed during 2015 to an even more defined Scandinavian SPA including two new plunge pools and one of the largest panoramic saunas in Stockholm. Nature is the number one inspiration! 
The last decade, Skepparholmen conducts a sincere and successful sustainability management. We call it "Our green approach". This is based upon a social commitment according to the national" ISO 26000-guidance of social responsibility". All our facilities and departments are Svanen-labeled, our restaurant is KRAV-labeled together with three-times ISO-certified, meaning "ISO 9001" for quality and "ISO 14001" for environment and "ISO 20121" for sustainability at events. 
Furthermore, we are All Safety certified, where in addition fire protection is included and we maintain highest quality score in the organization" Svenska Möten's" requirements, and a 4 star rating according to the international hotel standards through the Swedish Hotel and Restaurant trade association SHR. 
2006 Skepparholmen was obtained by Masmästaren Property Management until last year in 2021 when one of Sweden's largest property developer, AB Balder, acquired ownership. Marcus Press holds since November 2020 the position as our Hotel Manager.
Our vision is, that all our guests should have the wish to return and that all not yet visited Skepparholmen, should have the desire of doing so.  
Our mission is to make the conference guests meet in a professional and creative way and make the private guests experience a wellbeing during the entire stay. This, while following our environmentally friendly and sustainable conditions.  
We build our management with a consideration of each other and the surrounding. Our guests find the presence and calmness they seek; the conference client as well as the private visitor. The nature around serves as a power resource as well as the sea and lake that caresses the premises. This is the place where you should want to return to! 
We shall become the obvious choice for anyone looking for a visit in a beautiful nature with a Scandinavian touch. Our guests appreciate, like us, the simple, clean, and light feeling of the interior design. They look for a safe, reliable venue, simultaneously an exciting high-quality SPA and conference hotel with a genuine environmental responsibility.
The three recurrent keywords of our business is in Swedish #Härligt, #Hållbart och #Omtänksamt, roughly translated into "Lovely" "Sustainable" "Considerate". In Swedish, the three words combined, define the chemical name of Water: H2O. Skepparholmen Nacka's beautiful location is right in-between the lake and the sea.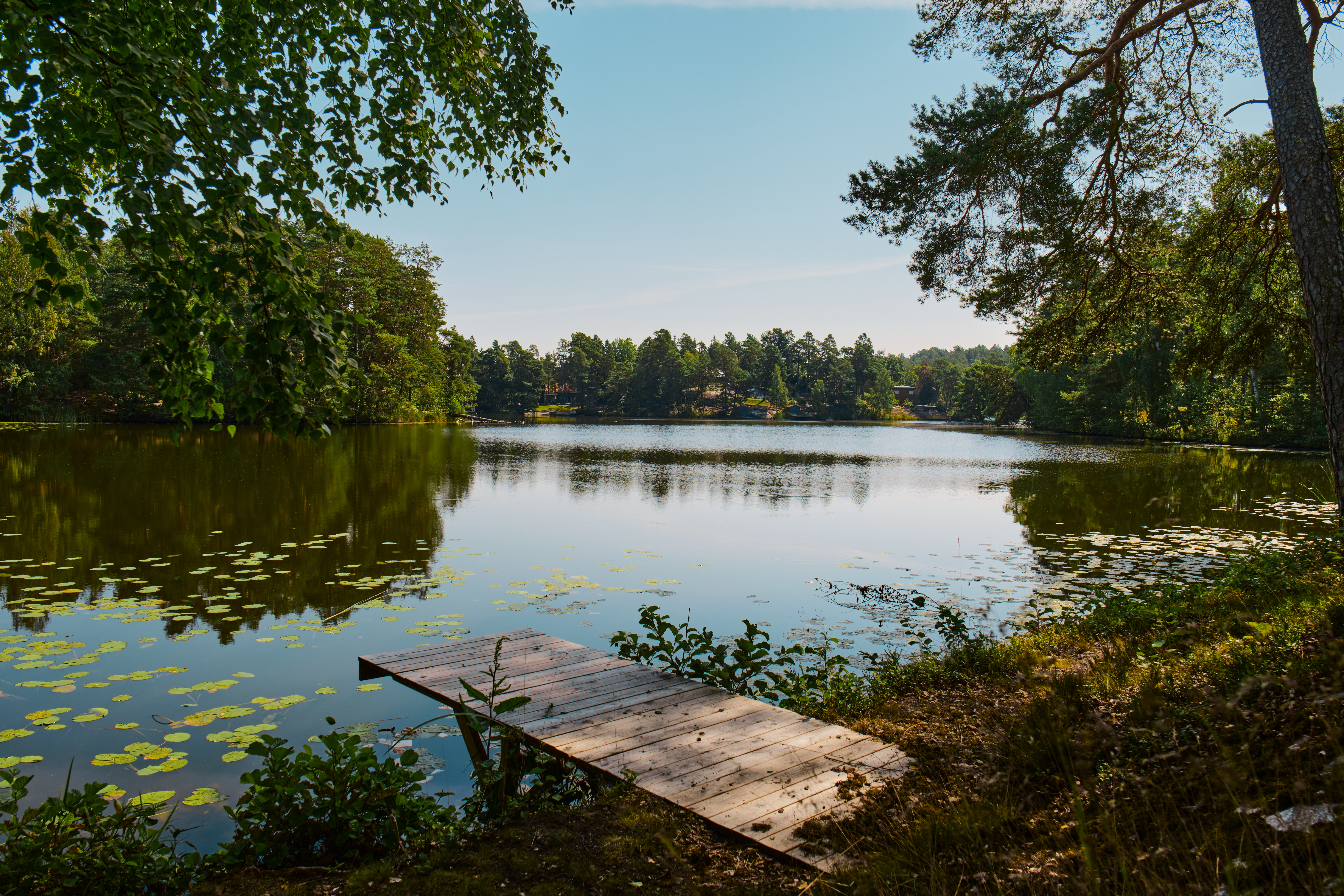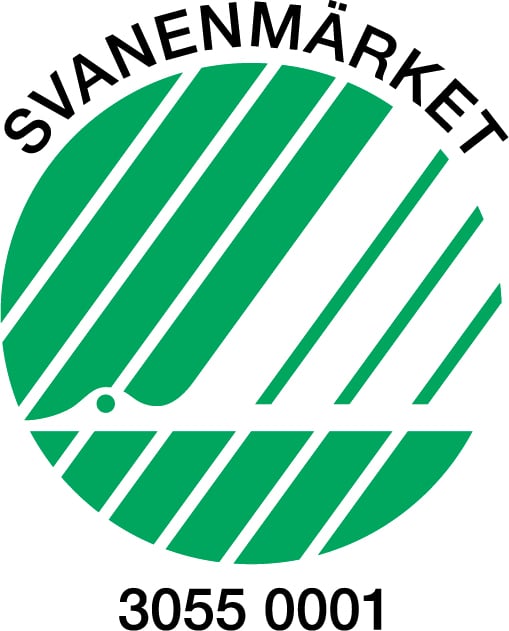 With our heart for the environment
We always strive to minimize the environmental impact without reducing quality and service. That is why we choose suppliers and products that have the least impact on the environment. The hotel is quality certified according to ISO 14001 and eco labeled with "Svanen". In addition, the restaurant is Krav certified.