We stay open all year around and offer everything from hotel breakfast, lunch, brunch, and dinner as well as small intimate musical events. One of the popular news, that quickly became a success is" Chef's Table", when our talented chefs make you taste the very best of their cooking skills. Welcome to our panorama restaurant overlooking the grand scenery of the main waterway to Stockholm! 
For table reservations please contact us on 08-747 65 00 or info@skepparholmen.se
 
There are 16 exclusive dining areas available in our Bistro, a beautiful chambre séparée. Chefs table offer our guests a culinary experience under the guidance of our eminent chef de cuisine Daniel Engellau. A wonderful dining experience awaits with lots of cooking tricks to be inspired by from our kitchen staff. So sit down to a table in our beautiful bistro and enjoy. 
We promise you a unique experience - much more than just a dinner.
2490 SEK per person including wine package.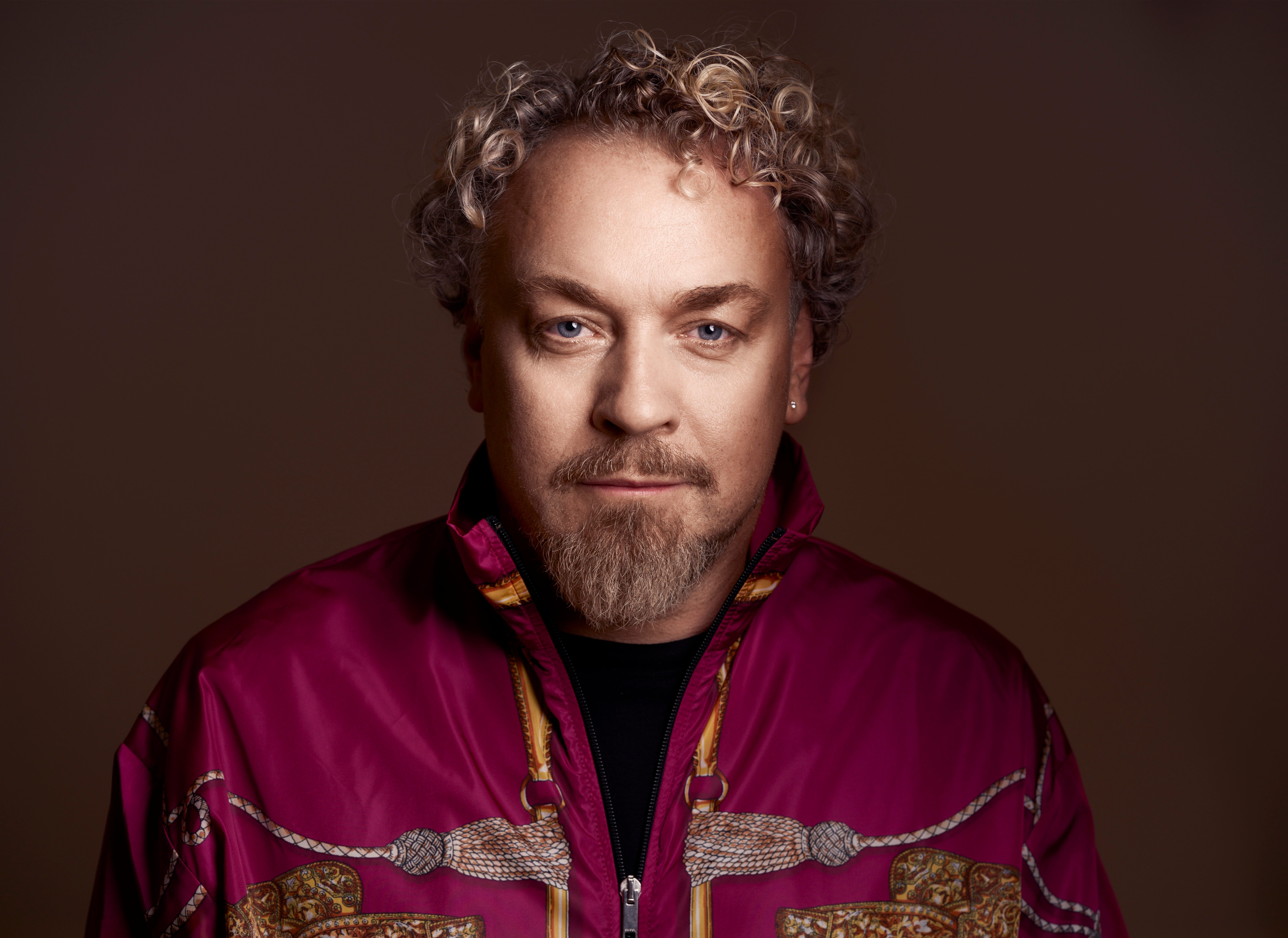 Dinnershow with Eric Gadd October 15
It will be a unique, close and intimate evening with top-class food and music. During the evening, a two-course dinner signed by Daniel Engellau is served. The evening starts at 18:00 and ends around 22:30.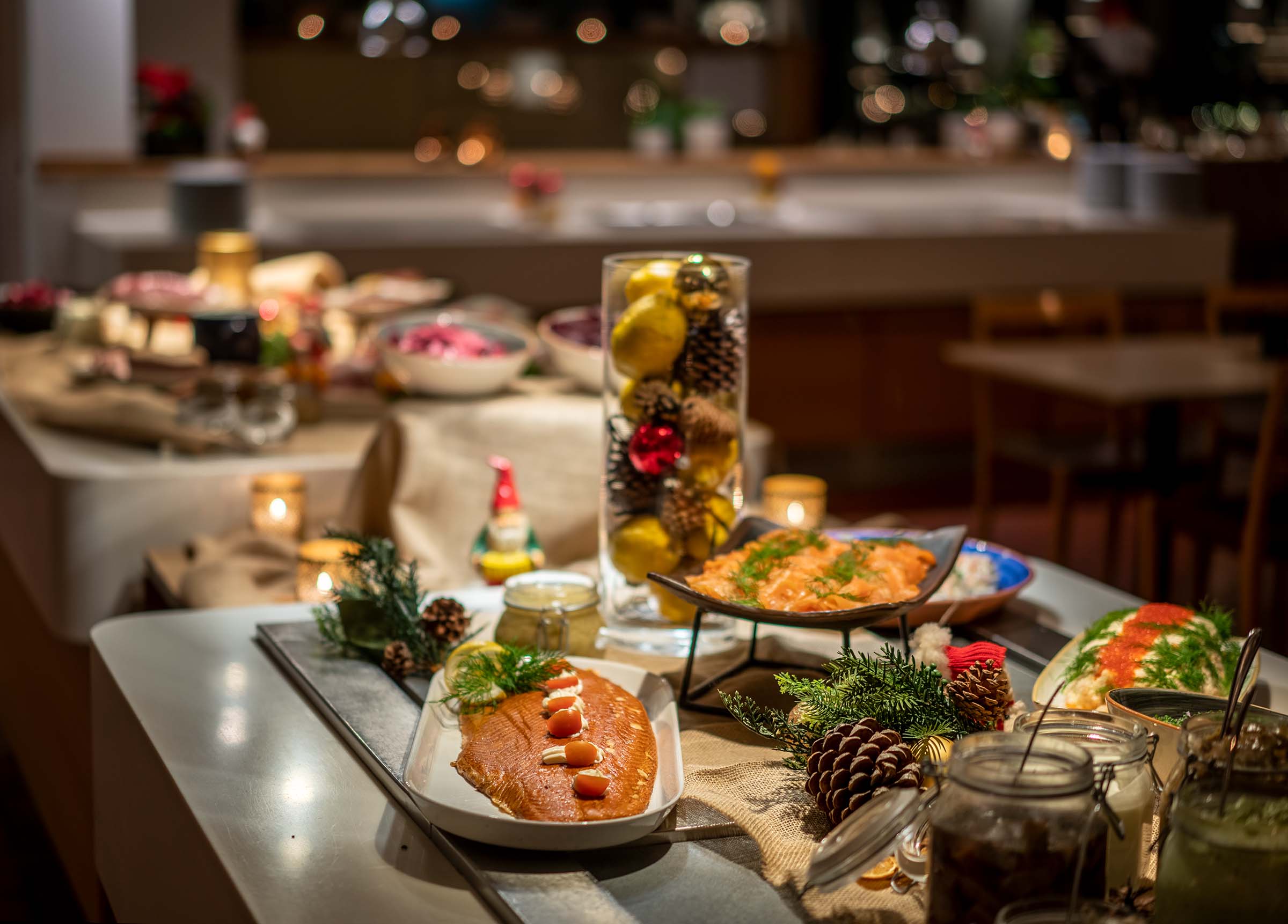 Christmas table November 30 to December 24
Gathering friends and colleagues for Christmas dinner is very much appreciated. Start with a boat trip in the beautiful inner archipelago from town to us. We set up a traditional Swedish Christmas table. Suitable for both small and large groups.
Wednesday, Thursday & Sunday: SEK 695 per person.
Friday & Saturday: SEK 795 per person.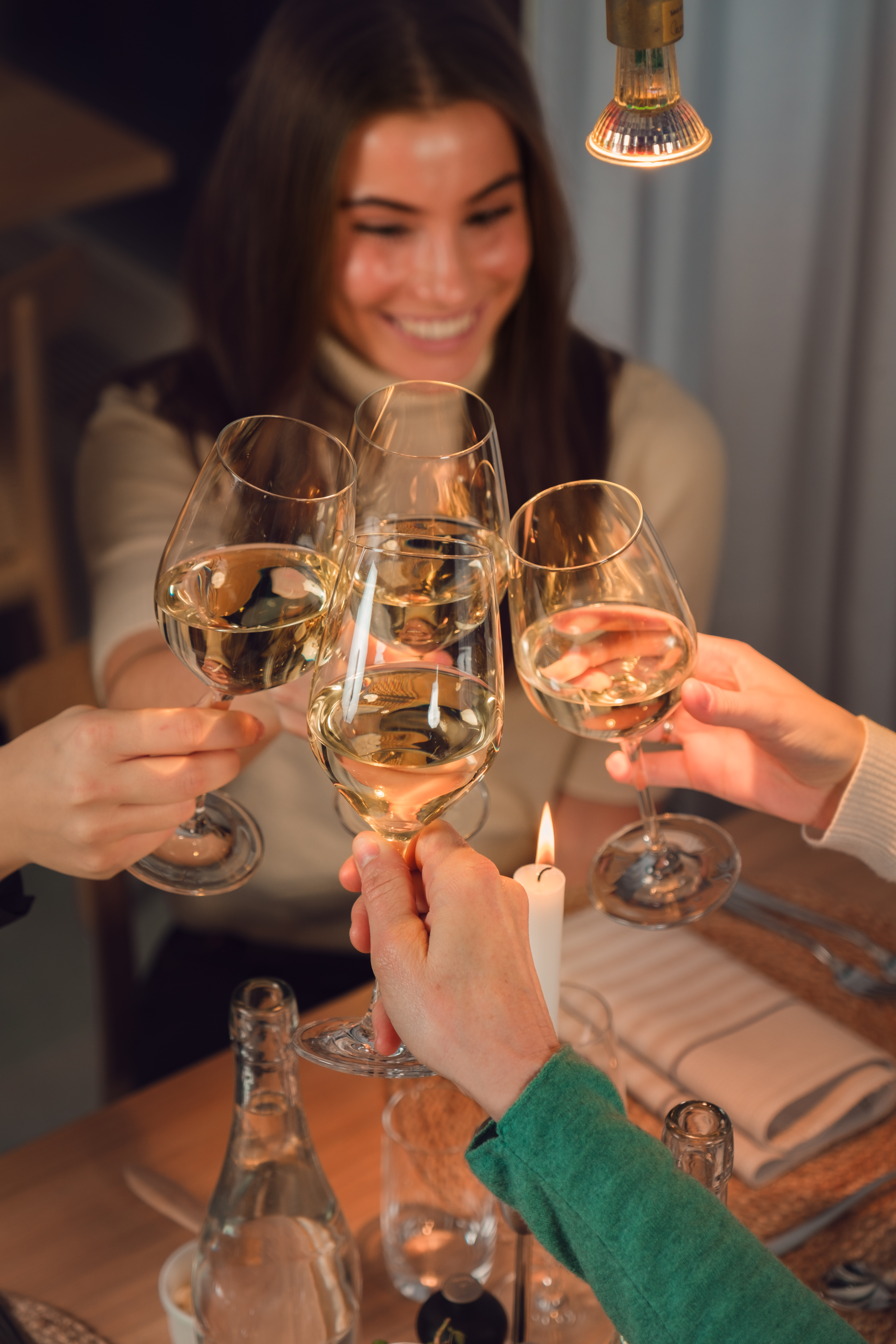 Enjoy the last hours of the year and start the new year with someone who means a lot to you. It will be a nice day and night with spa, New Year's dinner and musical entertainment. Start the new year with a good morning's sleep. A very warm welcome!
A good start of the day is the most important of all. Therefore, start with our rich breakfast while overlooking the great sea right outside the grand panoramic windows. This followed by an inspirational walk alongside the water, where you inhale the wellbeing and getting ready for the day!
We have our breakfast buffet open weekdays at 7:00-9:00 and weekends at 8:00-10:00. Price SEK 125 per person.
Welcome!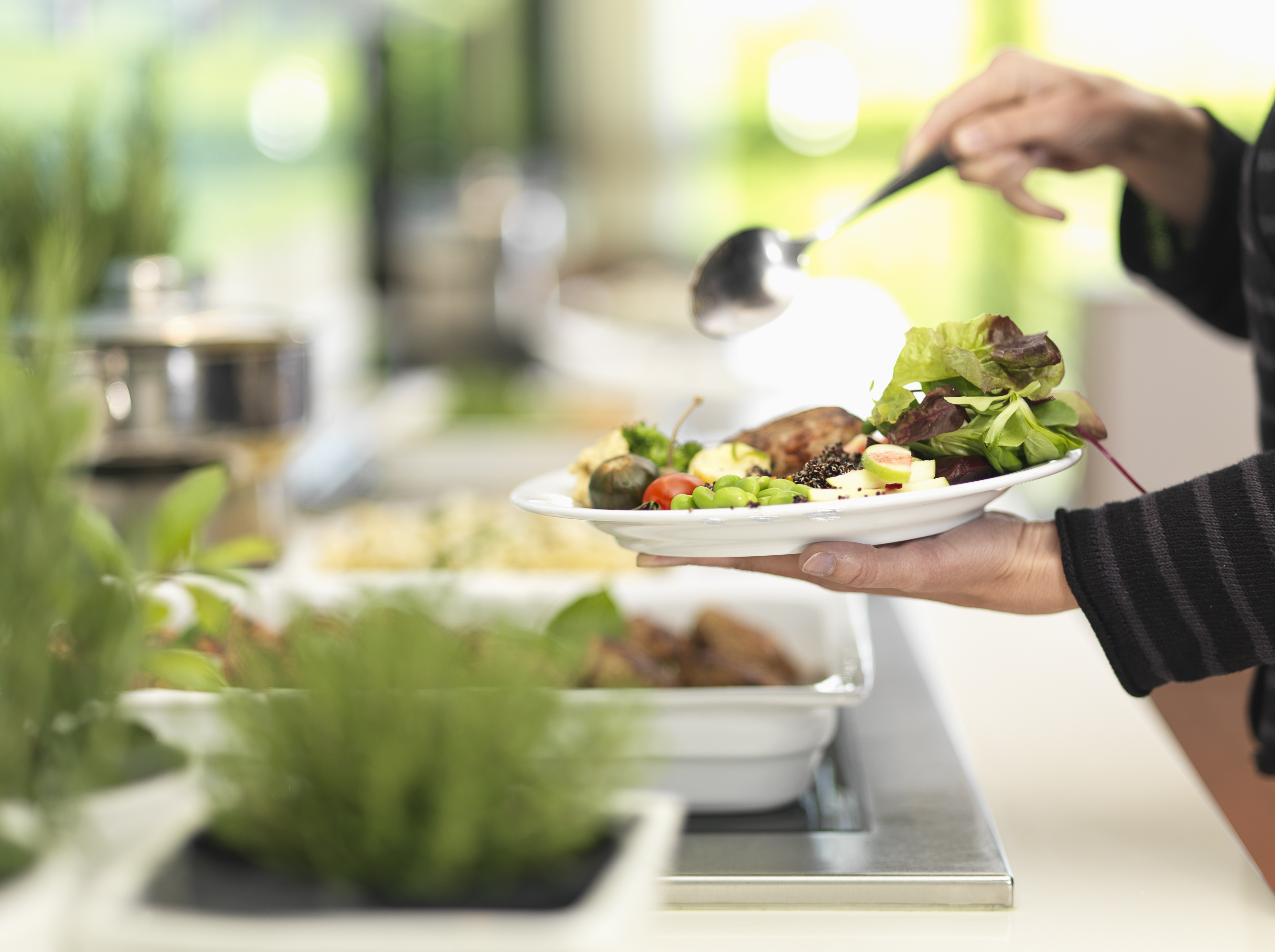 We serve a lunch buffet Monday to Friday. SEK 175 per person.
 Welcome!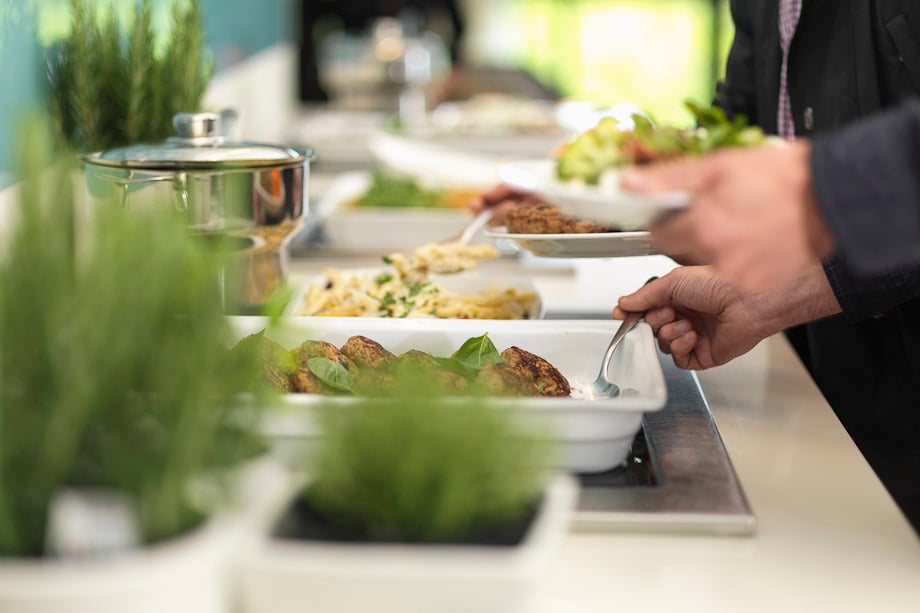 The buffet starts at 11:30am and ends at 02:00pm. Enjoy the brunch and perhaps have a nice walk in the beautiful surounding nature of Skepparholmen Nacka.

Our brunch buffet is seasonal which menas that the options on the buffet varies depanding on what is available. We serve, amongst other dishes, fresh salads, chicken drumsticks, scrambled eggs, freshly baked bread, freshly made waffles and much more. 
Price SEK 325 per person. (0-5 years free of charge, 6-12 years half price, from 13 years SEK 325).
Welcome!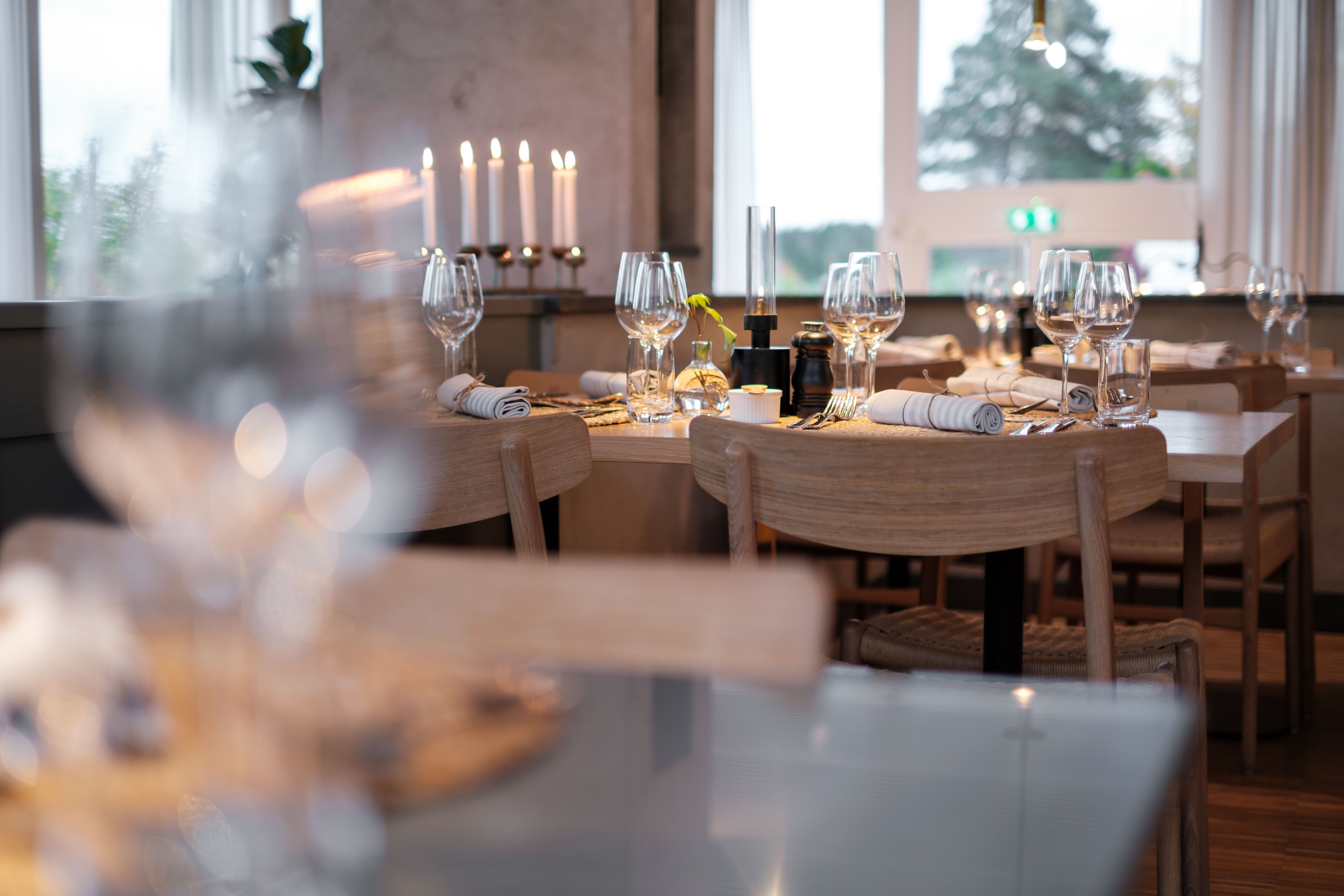 Delicious meals with a panoramic view
We offer delicious and healthy food. We strive to use organic and local products. Welcome to our restaurant with panoramic view of the sea.
Welcome!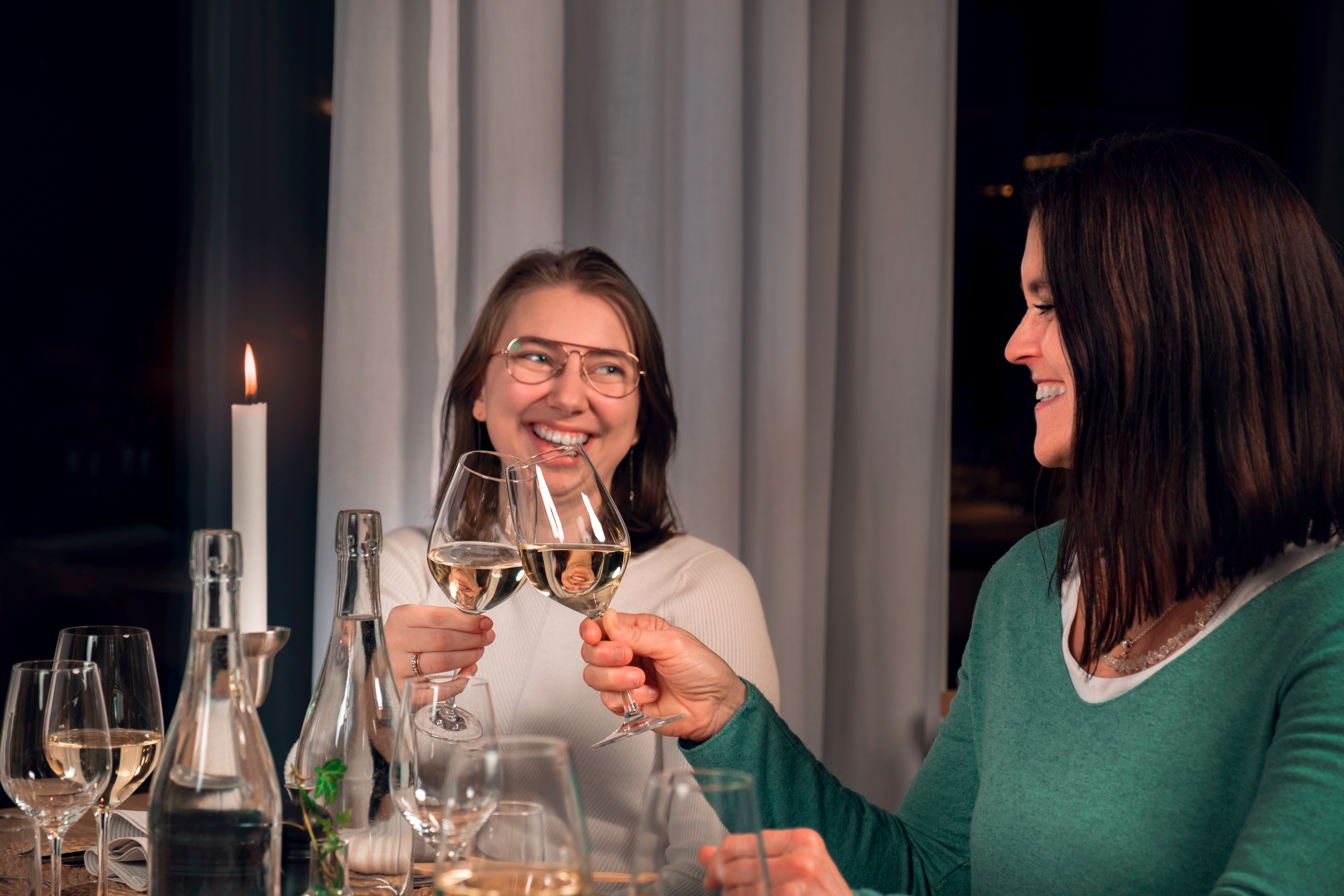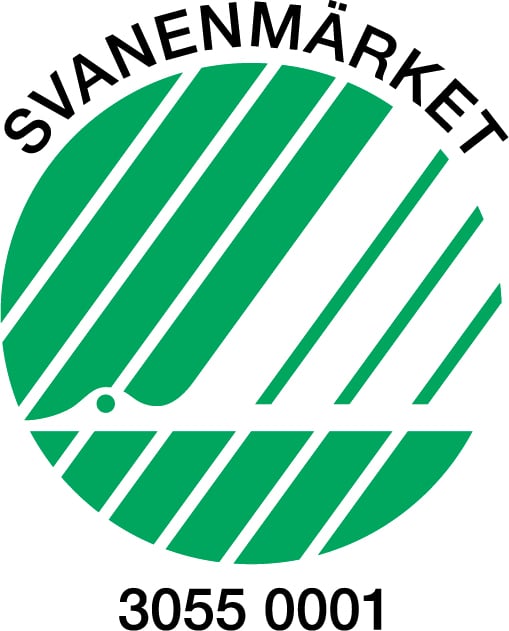 With our heart for the environment
We always strive to minimize the environmental impact without reducing quality and service. That is why we choose suppliers and products that have the least impact on the environment. The hotel is quality certified according to ISO 14001 and eco labeled with "Svanen". In addition, the restaurant is Krav certified.